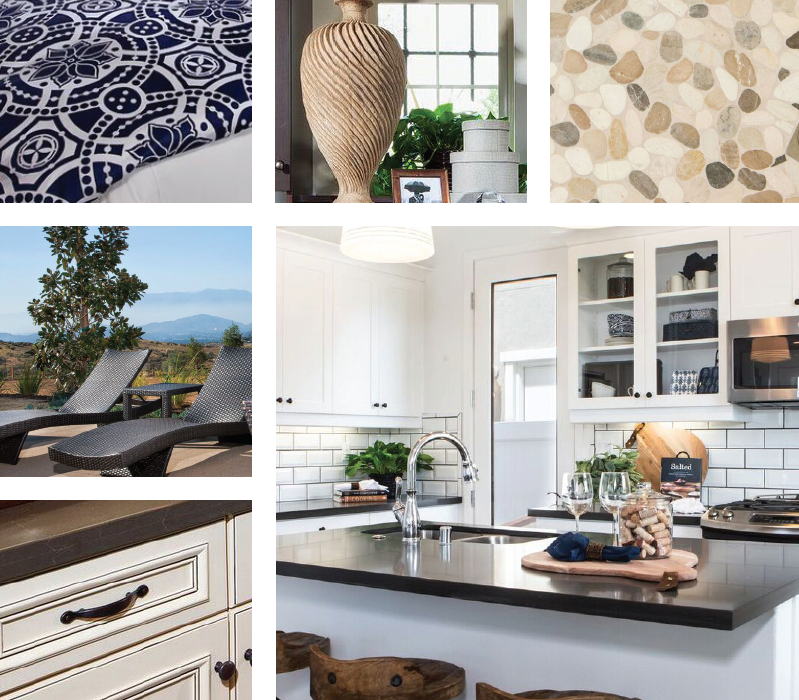 MAY 2018 (IRVINE, CA) –As the new home building industry continues to surge, Chateau Interiors & Design proudly announces the launching of their new division, Abode offering homeowners design interior and remodel services. Whether you want to simply refresh your home's interior or engage in a complete 'redo' to update and enhance your living spaces, Abode is your best and most comprehensive choice for all of your redecorating needs.
Our professional designers will work with you to create a plan, set a budget, make selections and oversee all installations and professional services so that you can enjoy an updated home setting. As tastes evolve and trends change, your home should reflect your personal style.
Our designers possess a vast knowledge of today's design trends. Tour our expansive showroom and explore the many options available before you buy. Our brand-name partners offer you a range of price points and all the latest styles. Our buying power allows us to pass on greater savings to you.
As your interior design partner, we strive to enhance your existing home! Together we can create a refreshed and stylish new home environment that will be a source of pride and delight for years to come.
Headquartered in Irvine, California, they maintain a 13,000 square foot design center and state-of-the-art showroom. Their second showroom opened in early 2014 in Corona, California. The 2,900 square foot Inland Empire design center features the latest in flooring, countertops, cabinetry, custom built-ins and window treatments.
With a long history of creating fabulous home environments for many illustrious new homebuilders, Chateau Interiors also offers interior design consultation to homeowners who desire professional consultation and design upgrades through their Home Enhancement Program. Professional designers will work with their clients to create a plan, set a budget, make selections and oversee all installations and professional services. Their design team provides excellent individual attention, a vast knowledge of design trends and their showroom invites clients to see, touch and coordinate many of the selections before final purchase.
For more information or to schedule an appointment, call (949) 679-3100 ext. 192 or visit online www.chateauinteriorsanddesign.com/abode/