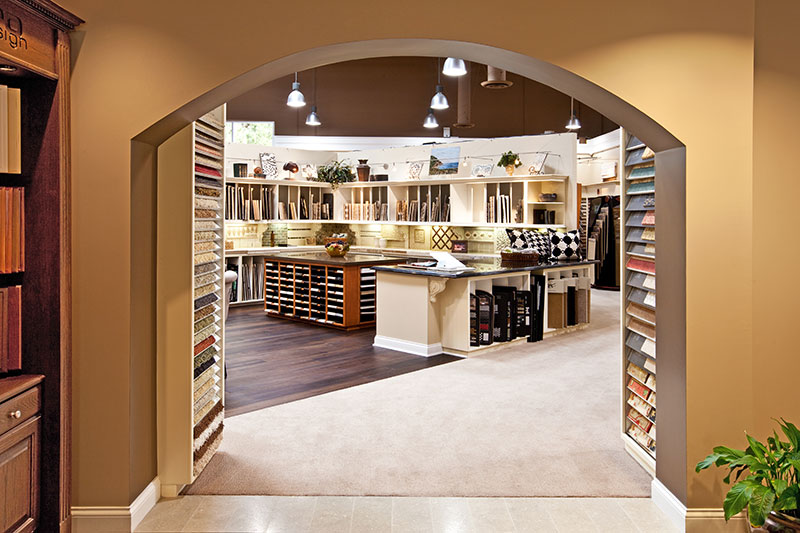 JANUARY 2013 (Irvine, CA) – Chateau Interiors & Design was named a Silver Award Winner for the 2012 Design Center of the Year and Best Marketing Program by an Associate by The Nationals. Silver Award Winners are the nationally recognized top vote recipients in each category and are finalists for the Gold Award, which will be presented January 22, 2013 in Las Vegas, Nevada.
Now in its 32nd year, The Nationals℠ is the nation's largest sales and marketing competition and pays tribute to superior sales and marketing achievements by individual professionals, homebuilders and associates, and sales and marketing councils. The competition is presented by the National Sales and Marketing Council (NSMC), a council of the National Association of Home Builders (NAHB).
The Nationals℠ Awards ceremony is one of the highlights for the NAHB's annual International Builders' Show, an exposition and conference that attracts more than 75,000 building industry professionals. The Nationals draws more than 600 attendees who gather for a black-tie, multimedia gala.
Founded in 1978, Chateau Interiors & Design is a full-service Orange County interior design firm celebrating more than 30 years of service throughout California and Nevada. Headquartered in Irvine, they maintain a 13,000 square foot design center and state-of-the-art showroom. Chateau Interiors is the largest, most recognized and technologically advanced interior design firm on the West Coast.
With a long history of creating fabulous home environments for many illustrious new homebuilders, Chateau Interiors also offers interior design consultation to homeowners who desire professional consultation and design upgrades through their Home Enhancement Program. Professional designers will work with their clients to create a plan, set a budget, make selections and oversee all installations and professional services. Their design team provides excellent individual attention, a vast knowledge of design trends and their showroom invites clients to see, touch and coordinate many of the selections before final purchase.
For more information or to schedule an appointment with Chateau Interiors & Design, call (800) 464-1626 or visit online www.chateauinteriorsanddesign.com